GAP FOOD ADDITIVES is a Polish, dynamically developing company established in 2009.
We employ ambitious, highly qualified and competent professionals, so we guarantee high performance and compliance with the agreed deadlines.
Our experience, as well as passion for what we do, translate into the quality of offered services. With the knowledge of products, processing and market trends, we can develop and deliver innovative and sustainable solutions, designed according to the need of our Partners.
Sharing knowledge and experience is a key element of good cooperation, which is why our team of engineers support our Partners through consulting, development and implementation of projects in the agri-food industry.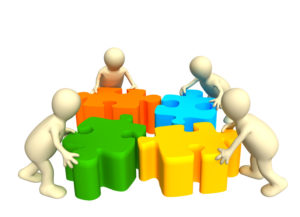 Chief Technologist preface
Dear Sir or Madam,

We are a company specializing in providing high quality technology and consulting services for the agri-food industry. Since 2009 we have been supporting Clients not only in their daily work, but also in long-term development.

GAP food additives employs ambitious professionals which high qualifications, rich professional experience, prestigious certificates, and foreign languages allow to provide the highest quality services. We work only with the best!

The basis of our business, regardless of the size of the project, are always values such as:
• Professionalism and Client satisfaction,
• Quality and innovation,
• Partnership and trust.

We use proven methods of project management, and the principles of quality management of services and products are our daily routine. Our mission is consistently providing Customers with modern and effective solutions tailored to their individual needs.

Thank you for your interest and I look forward to working with you.

Respectfully yours,

Grzegorz Pabis MSc. Eng.
Chief Technologist, owner